South Bay Microelectronics
Rapidly created and co-produced Fortune Magazine ad aimed at attracting talent to California's South Bay
(Northrop Grumman Corporation, 2016)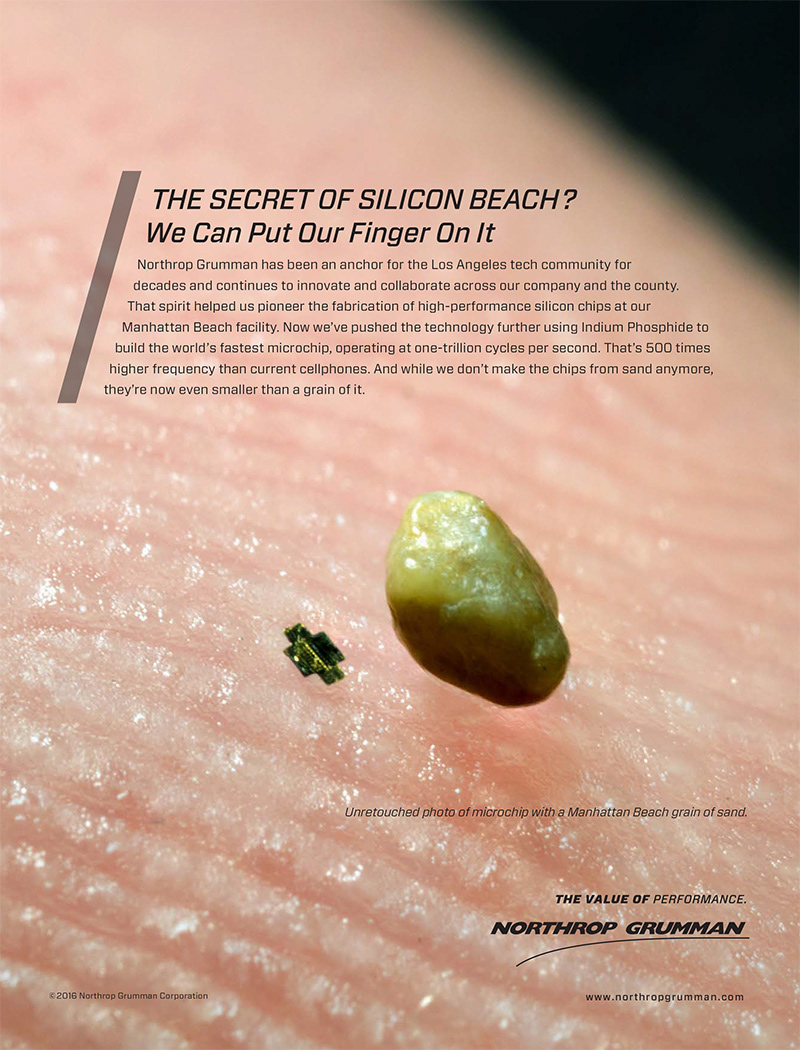 Manhattan Beach, California — Fortune Magazine was planning their March 2016 "The 100 Best Companies to Work For" issue which also featured a collectively sponsored long form on Los Angeles' Silicon Beach.  The article was aimed at drawing tech talent into the South Bay.
While most of Northrop Grumman's South Bay competemates were featuring photos of blue skies and palm trees, I suggested we break from the convention and instead feature the technology
—
an unretouched photo of our microchip beside a grain of its hometown beach's sand.  Northrop Grumman had recently
set the world record
for fastest integrated circuit amplifier so it was also a bonus to create an opportunity to show off our microelectronics, which are equally sexy to the talent we're aiming to attract.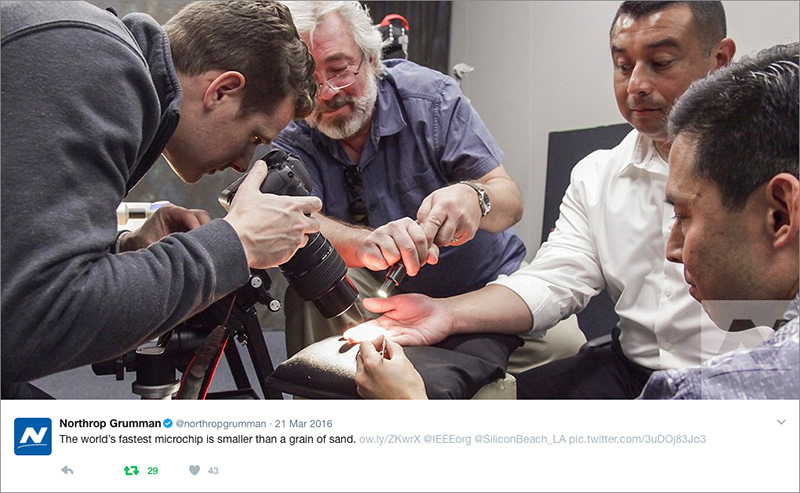 We executed the shoot in a day which included an awkward business suit beach walk gathering samples, grabbing my colleague out of the cubical next to me for a fingertip, and finally a mad search across a studio carpet for a dropped microchip.  Graphic Design created the artwork the following morning while the copy was composed and the final art went into approvals.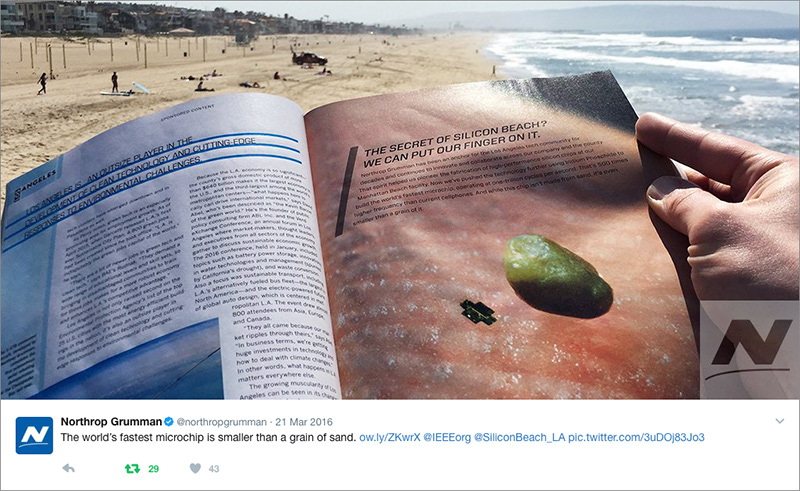 Jumping at any authorized opportunity to spend work hours on a beach, I brought the published Fortune issue back to the Manhattan Beach Pier and snapped a cell phone pic of the magazine with beautiful Southern California behind it and we ran it on our social media platforms along with a photo of the production to reiterate how impressive Northrop Grumman's microelectronics really are.