Created and co-executed sector-wide employee engagement campaign
(Northrop Grumman Corporation, 2017)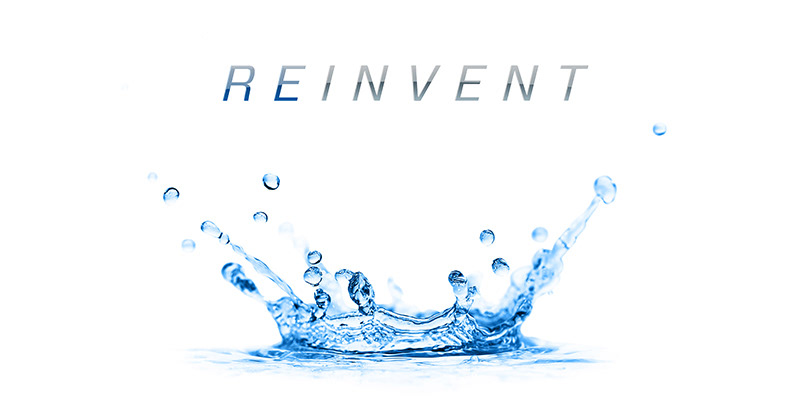 Redondo Beach, California — Water… It's simple, perfect, and clear.  It's what we're all made of — it sustains life.  It transformed a rock floating in space into our beautiful ecosystem, and its absence has left Mars a desolate wasteland.  Each drop and every splash is unique, and together, those drops become an unstoppable force.  Water results from our deepest emotions — when we experience something horrible, we cry… and when we feel our greatest happiness, we stream tears of joy.  Water reinvents landscapes and entire worlds… which is why it made the perfect pitch to the sector president to visually represent his 2017 employee engagement campaign.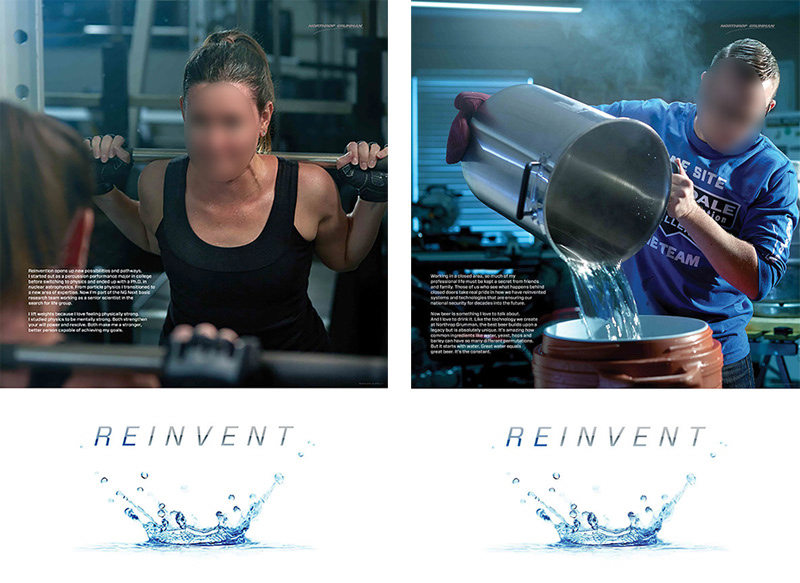 The internal marketing was kicked off with a 6-part poster series featuring employees from across the country — each of whom had notably reinvented either themselves, their program, or the corporation as a whole.  In the initial pitch described above, I had suggested that we splash our six employees in the face with a bucket of water and capture it with high-speed footage.  I was later convinced that employees may not enjoy that so we settled on letting the subjects choose their own method of water interaction.  We encouraged them to choose something personal that felt significant to their character.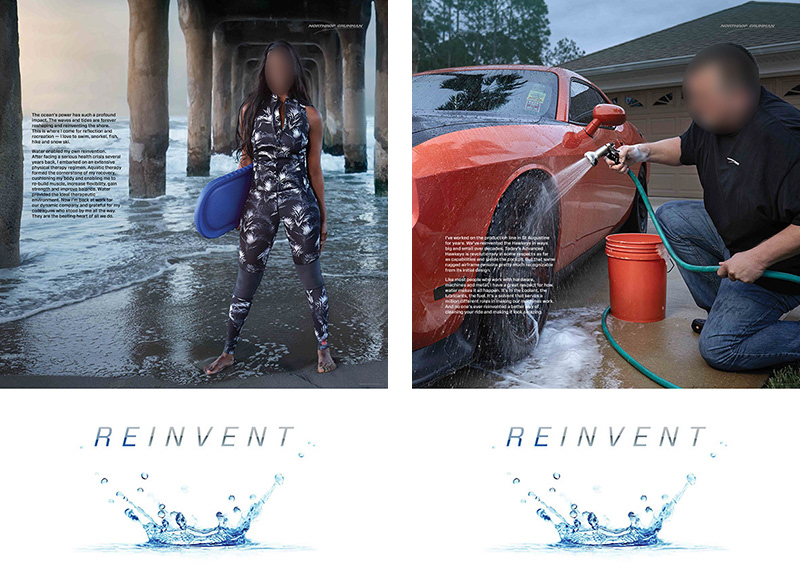 The posters allowed us to show a personal side of our employees while sharing inspiring bios about how they had impacted the company.  One employee was a weight-lifter who drank water throughout her work outs. Another brewed his own beer at home. We had a remarkable employee who used swimming as therapy to recover from a paralyzing illness, while another employee took pride in his custom ride.  All were featured prominently on walls and lobbies throughout the sector and helped kick-off
the first 2017 issue of (r)evolution magazine.
 (PDF)
During the shoots, we were able to fit in the high-speed footage of each subject after all, (including the president walking along his hometown beach).  We featured the hypnotic slow-mo on lobby screens and in the sector headquarters museum — 
Aerospace in Motion
.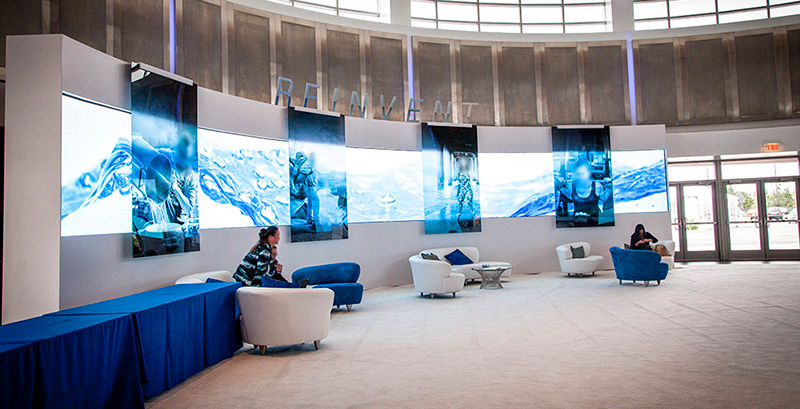 The concept of Reinvent was announced at the president's annual summit.  He invited the executive leadership into the theater where an opening water-themed film premiered. As everyone watched the film, the lobby was transformed into a Reinvent experience.  Water flowed on big screens throughout the room and our Reinvent employees were unveiled on transparent screens. They later spoke to the audience as a panel, each sharing their personal stories of reinvention and inspiration.